Description
Make dryness a thing of the past so everyone in your home/office, from babies to adults, can breathe better with our ultrasonic Dryking Pro-5 humidifier. Best price & Rich in Features in Pakistan.
Quite Working
Safety Features
Control PRO-5 Humidifier via Application from anywhere in the world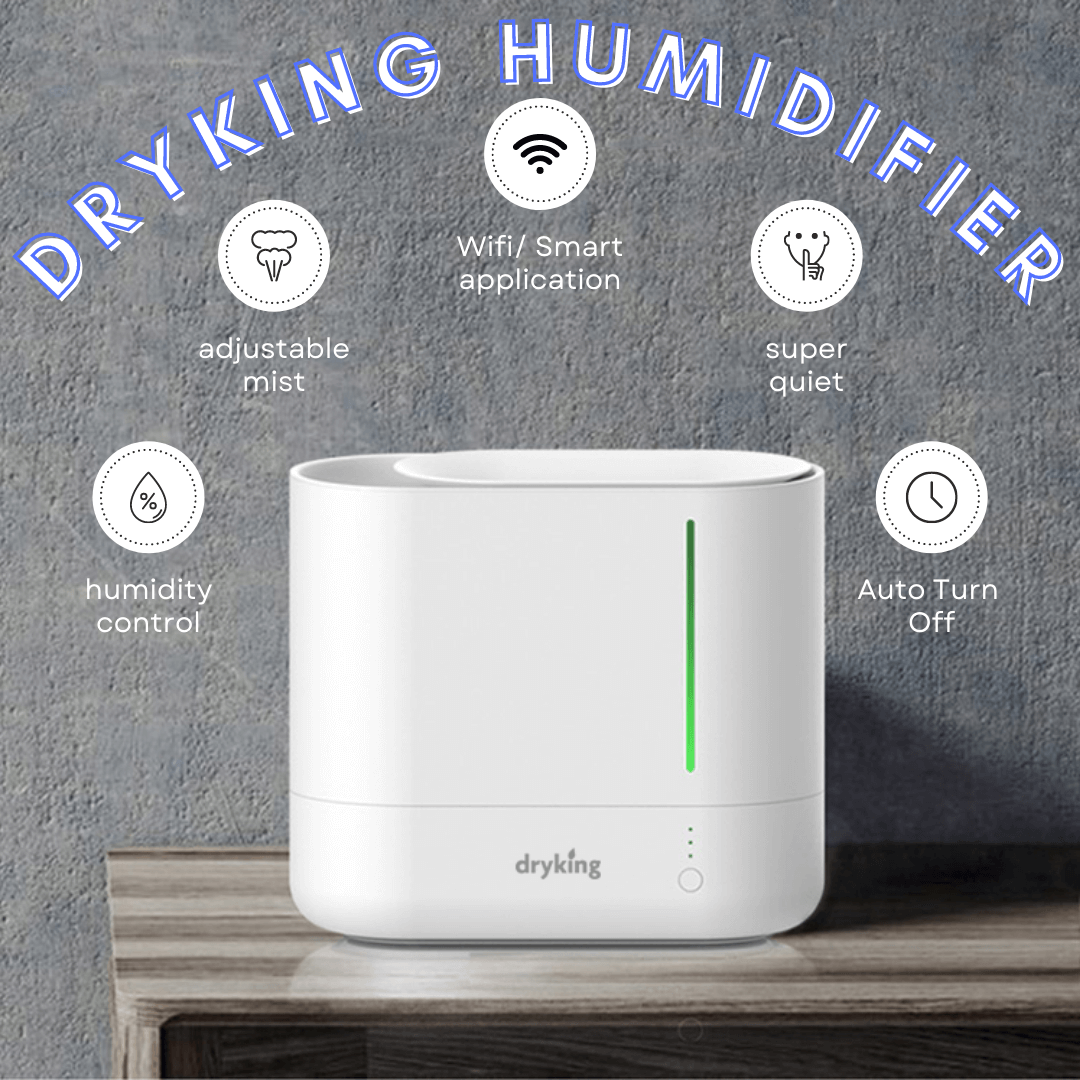 Dryking Ultrasonic Air Humidifier comes with a 1-year warranty and is rich in features that you won't find in any other Ultrasonic humidifier in Pakistan. it's a Smart Air Humidifier in Pakistan with controls over the application. The Water Tank level is visible, quite operation at night. Dryking Air Humidifier can be particularly beneficial for treating dryness of the skin, nose, throat, and lips. Dryking Air Humidifier is effective for adults and children during sleep.
For Order /Inquiry: